The Doctors
Sloane DeLuke Eusebio, BS, DC, CCWP
Doctor of Chiropractic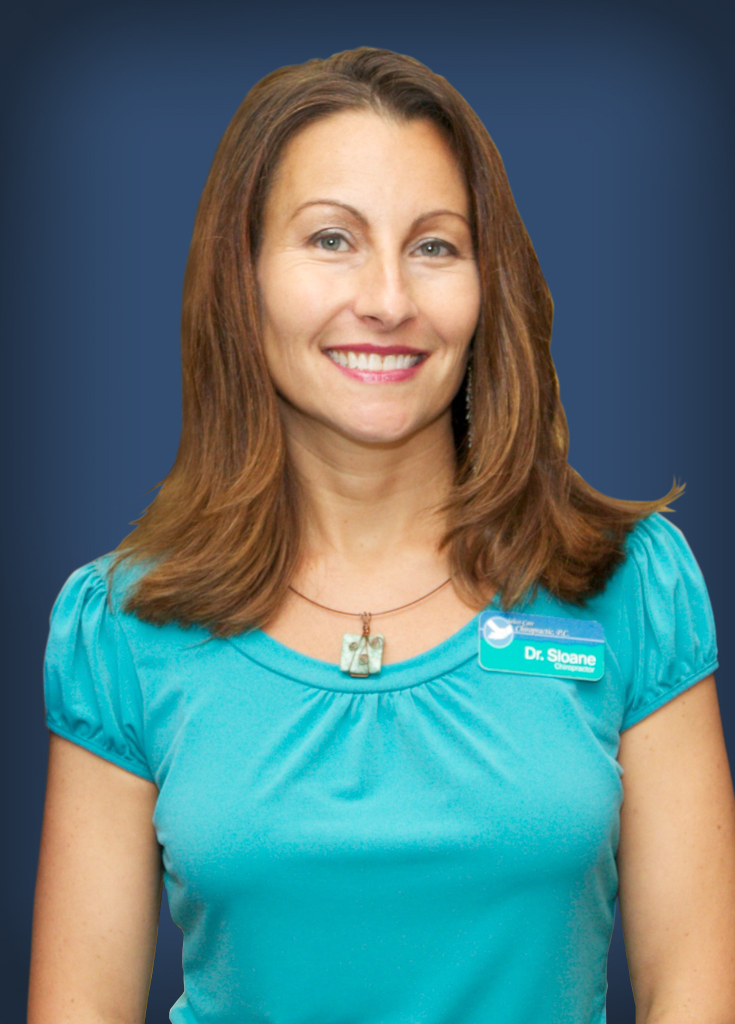 Dr. Sloane grew up in Niskayuna, NY, earned her Bachelor's Degree from the University of New Hampshire, and her Doctorate Degree from New York Chiropractic College in 1999. She became a chiropractor because she embraces the concept of wellness and promoting health from the inside out, and believes that the body is designed to heal itself, often without the need for medications or invasive medical procedures.
After graduation, she worked for two different chiropractors for 2.5 years before founding Select-Care Chiropractic, P.C. in Clifton Park, NY in August of 2002. Since then, Dr. Sloane has built one of the most reputable, and well regarded chiropractic practices in the area. She prides herself in putting the needs of patients first while still operating a busy and successful business. Patients have expressed that Select-Care Chiropractic, P.C. is more thorough, peaceful, caring, and effective than most other chiropractic practices.
Dr. Sloane is passionate about her profession and business because she believes that: "When one supports the body and all of its functions with chiropractic and other holistic lifestyle choices, disease has so much less power over an individual. Chiropractic teaches people not to live in fear of poor health; as a victim of circumstance, but, rather to take control of their body and their choices to support the body so that it can heal and recover and function and thrive. I really love working with pregnant moms and then their babies, as well as with adults who understand health and wellness and want to incorporate my program of chiropractic care into their lives."
In her free time, "I love relaxation and having no schedule or plans. There's something to be said for clearing our schedules and allowing the day to evolve as it will. I especially enjoy being outdoors. I am most relaxed while at home with my family, dog, garden and chickens. Although, I do love beaches and oceans and sun and warm weather. I enjoy cooking, fine wine/dining, reading, napping, and country music concerts. I have a soft spot for animals, both wild and domestic, and regularly donate to charities that help those that are abused and neglected."
Dr. Sloane is the proud mother of a son born in 2011. She is raising him in the holistic, wellness, and chiropractic lifestyle and is seeing the benefits of this first hand. She can credibly share and discuss the benefits of holistic childcare with her patients as the evidence for it greets her with a healthy and happy smile every day.

Professional Certifications:
Webster Certified. Webster is a technique that combines pelvic adjustments and round ligament massage help release an in-utero constraint, so that a baby can freely turn into the head-down position for birth.
Certified Chiropractic Wellness Practitioner (C.C.W.P.). This is a post-graduate program that includes evidence-based information in nutrition & natural health, physical fitness & spinal hygiene, and state of mind & emotional health, as well as insights for generating & supporting patient lifestyle changes. It also teaches advanced approaches to patient wellness assessment, clinical case management strategies for optimal wellness, and recent research findings on clinically relevant lifestyle choices & epigenetics.
Affiliations:
International Chiropractic Pediatric Association, New York Chiropractic Council, International Chiropractic Association Council on Wellness Science
Continuing Education:
Although 12 hours of continuing education are required each year, the Dr. routinely attends 12-36 hours per year.
---
---
Andrea Dievendorf, BA, DC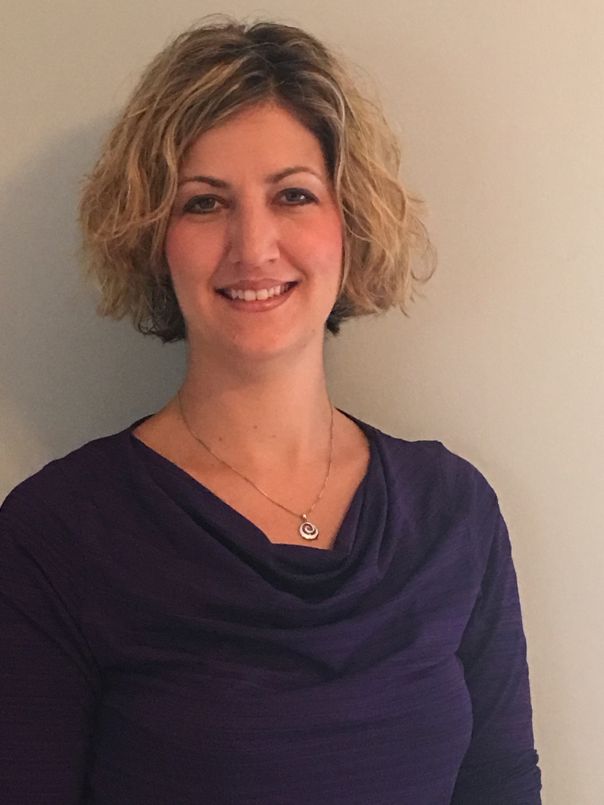 Doctor of Chiropractic
Dr. Andrea grew up in Delmar, NY, earned her Bachelor's Degree from the University of New York at Potsdam, and her Doctorate Degree from Palmer College of Chiropractic in 2004. She wanted to become a chiropractor since the age of 12 after being diagnosed with scoliosis and treated by her chiropractor instead of with conventional back braces or surgery. She had the pleasure of working in Salvador, Brazil, adjusting people from all over the region, then back in Castleton and East Greenbush, NY.
Chiropractic has not only been a practice, but also a way of life for her. In her words, "It's important to get the word out about chiropractic and the wonderful things it can do for the body." She successfully ran a local Kids Day event to show children and their families the importance of being adjusted. "It's important to take care of the body from the inside, out" she states. "This is why chiropractic works hand in hand with an overall family wellness lifestyle. I can't see practicing a healthy lifestyle without chiropractic."
Dr. Andrea is on a mission to not only treat, but also educate the Capital Region in how to obtain and maintain health. Working at many of the colleges in the area, Dr. Andrea has helped educate students on the importance of understanding how the body works as well as stressing the importance of maintaining health from day to day. She enjoys seeing patients and students transform as they reach their fullest potential and share that accomplishment with others.

In her free time, "You will always see me having fun with my 2 kids, Alexis and Gage, and my husband, Jeff. We love to travel, seek out new hiking trails and be at the beach. I love cooking and am always checking out new recipes to try at home, especially from different parts of the world."
---
---
Amanda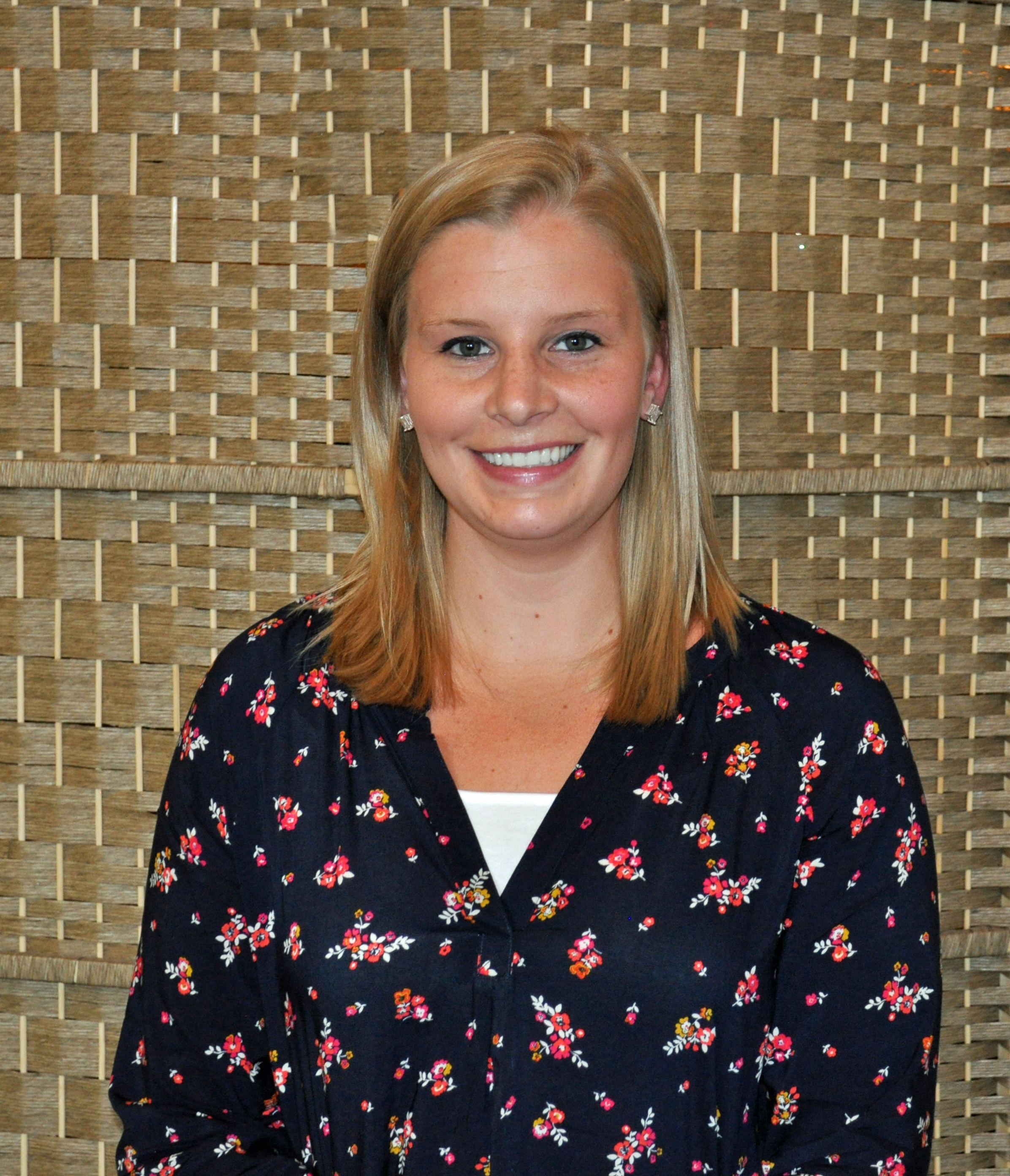 Administrative Assistant
Amanda grew up in New Hartford, NY and moved to the Albany, NY area in 2015 after finishing graduate school. She earned her Bachelor's Degree in Biology from the State University of New York at Oswego in 2011 and her Doctorate Degree from New York Chiropractic College in 2015. "I am currently working on completing the Chiropractic National Board Exams to become a licensed Chiropractor in New York. I have always known that I wanted to serve others. Chiropractors work to eliminate pain and improve health and wellness without the need for medication or surgery. This hands-on, holistic approach has a positive response for all those looking to improve their overall lifestyle. I've been working in the healthcare field since graduating high school and throughout my undergraduate school and graduate school years. I've worked in many different medical practices but have always loved chiropractic practices the most. The direct benefit it has on the human body, without surgery or medication, is truly amazing and everyone should experience the benefits chiropractic offers."
Amanda excels at solving difficult problems, addressing difficult situations, and helping others remain calm. "Many people have said my positive attitude and vibrant personality make a difference for others. Just being there for the patients and knowing I've made even the slightest difference in their day is my favorite part about working in the chiropractic profession. Many patients may be frustrated due to pain they may be experiencing for instance, so by ensuring the office is a positive place for them, I'm helping both the patient and doctors get the most out of the visit. Helping others feel comfortable and establishing a sense of trust creates a positive experience for everyone involved."
When not working with patients, Amanda might be found playing with her 4 year old Yorkshire terrier named Teddy. "He is the best part about coming home after a long day. I also love being with my family on weekends, and I love to travel. Fall is my favorite time of the year and I love being outdoors walking, or running."
When asked what she is personally passionate about, her reply was: "I am truly passionate about helping those in need, including animals in need! "My parents would say at a young age that I wanted to take home every dog or cat that I crossed paths with that was in need. Animals in need have always held a special place in my heart and I believe all animals deserve the same love and respect humans receive."
"I would like to be remembered as someone always willing to lend a helping hand as well as always being a positive person with a constant smile!"
---